Security & Controlled Access Services
Anywhere, anytime access to critical information.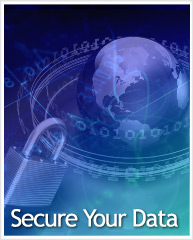 Studio Valley helps organizations by providing a separate means to collaborate over the web using the security controls necessary to handle sensitive information. We can create secured areas that are entirely Web-based, meaning that no additional software needs to be downloaded to a clients machine. This allows your users to enter secured areas from any machine, anywhere, anytime.
We can also host your data for you in a state of the art data center.
The Asset Control System™ created by Studio Valley demonstrates the potential for highly secure collaboration among investors from diverse organizations without the expense and administrative burdens of VPN's or similar security strategies. By combining the use of 128-bit SSL, security hardened operating environments, and tools with highly granular access controls, the portal can be securely accessed from organizations from any geographical location.
Our secured areas are easily customized, highly scalable, and extremely easy to update and maintain, with no HTML or programming skills required.
Secure access from anywhere
Our unique framework combines a wide range of integrated business applications within a secure, web-based portal environment.
Complete permission system and version control
Affordable and flexible
IT Works. The way you do
Document Management
Content Management
Collaboration
Work Flow and Compliance