Email Marketing and Reporting
Engage, understand, and grow your audience reach.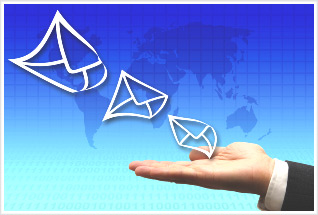 Email newsletters must contain a single concise message and be designed so that your customers can scan the email in 5 seconds or less. An average user will receive upwards of 60 emails a day, our goal is to design emails that will get noticed and will generate results for your company.
Thanks to the expertise that Studio Valley has acquired over the years, you will benefit from our in-depth knowledge of the best practices in e-mail marketing, from thought provoking engaging creative through to reliable analysis and distribution.
At Studio Valley, we believe that great email creative is best made by implementing designs that not only grab attention but also evoke your clients emotions. Our creative team is always working to deliver your message effectively and creating campaigns which deliver improved ROI.
The Studio Valley email marketing solution has been tried, tested and proven by clients with great success and has now become the solution of choice for many market leaders.
Creative Development
All our creative work is delivered using a few simple principles. These principles allow us to create successful campaigns time and time again for our clients.
Every campaign should strive to improve the customers experience with your brand
Innovate with design and technology
Increase customer retention and increase your sales
Personalization
Studio Valley is able to advise, support and create targeted email campaigns using various approaches to personalization including:
Geographical profiling
Demographic profiling
Persona marketing
Consumer preferences & purchasing behavior
Analytics & Reporting
Studio Valley provides a comprehensive set of real-time reports allowing you to accurately measure the effectiveness of every campaign you send.
Each campaign is carefully created to achieve maximum effect and provide you with valuable analytics as they happen. Live reports will help you remain agile, react to changing conditions, test your market and gather vital intelligence to constantly improve your results.
Travck the following:
Recipient Activity
Link Activity
Opens Over Time
Unsubscribes Over Time
Recipient Bounce Activity
Bounces Over Time Report
It is essential to analyze every campaign. The knowledge and understanding of experience creates better and more profitable campaigns in the future. Email analytics will provide detailed analysis of a campaign by domain and target customer segments.